Team Effectiveness
One of the many ways we at the Resourceful People Group can 'enable', 'support' and even 'protect' organisations is to work with their teams to explore how we can make them more effective. It doesn't matter where the starting point is, the important task is to make the team stronger, better, more collaborative and ultimately more successful.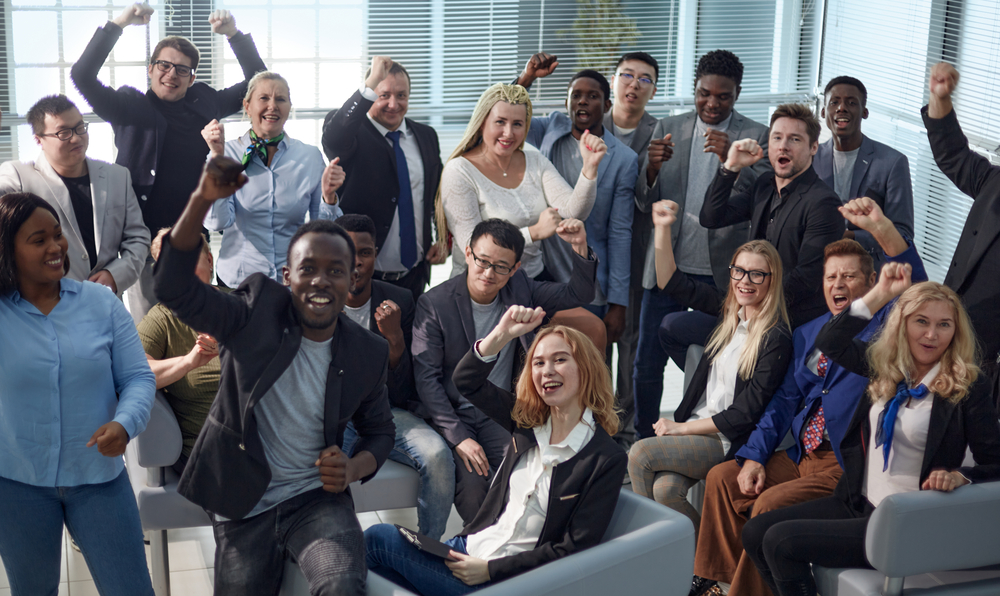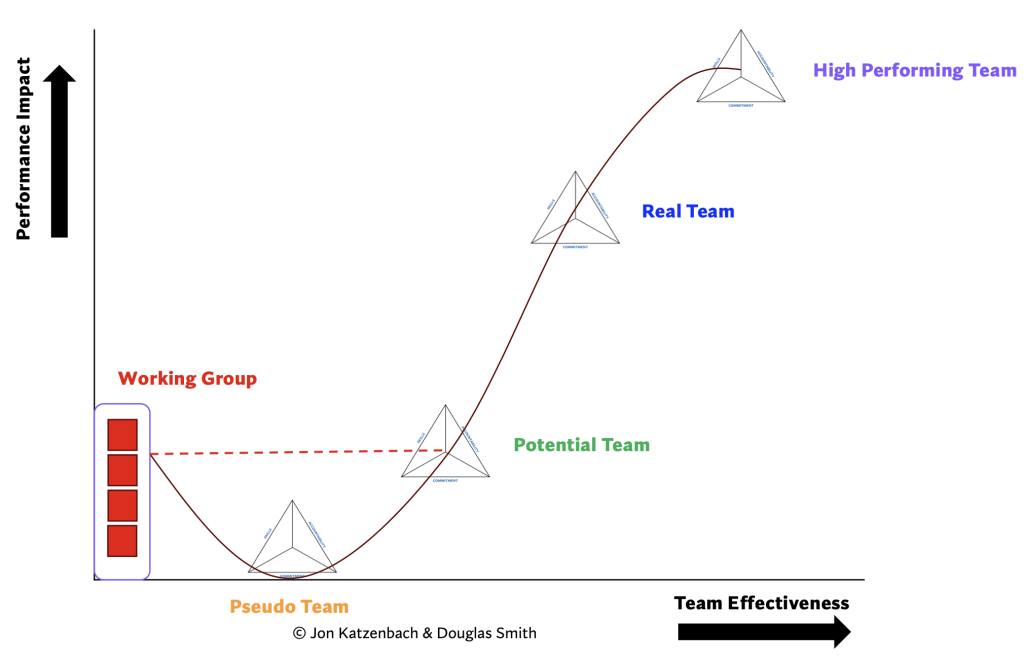 Jon Katzenbach and Doug Smith shared in their book "The Wisdom of Teams" that individuals can transition into 'High Performing Teams' but the journey takes time and it doesn't happen without a lot of individual and team development, plus personal commitment.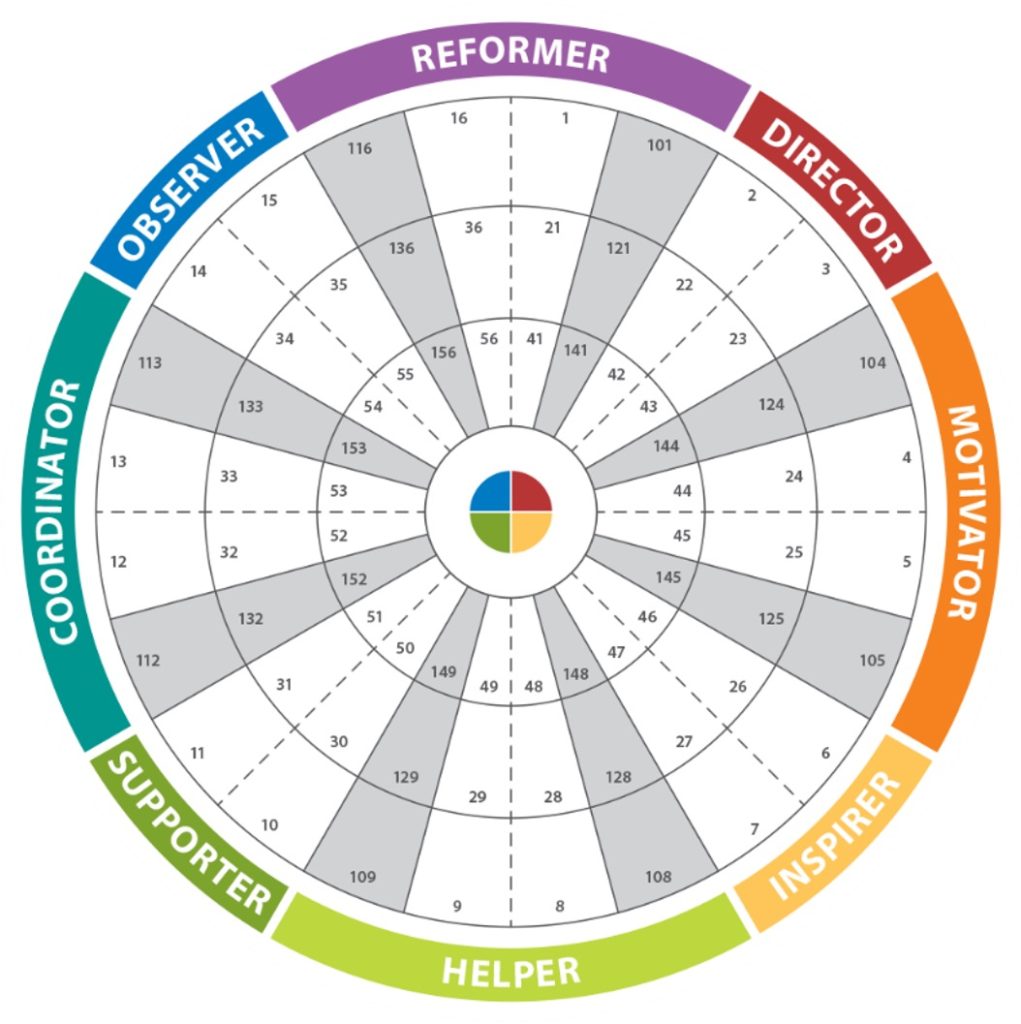 Insights Discovery
To help teams through this journey one of our preferred foundation blocks we encourage our clients to start with is to firstly better understand themselves which then allows them to better understand each other.
We work with the team to understand their own personality by using the incredible Insights Discovery™ Personality profiling tool (click on the 72 position profile wheel opposite and it will open new page that explains this fabulous tool).
Once an individual can appreciate the importance of their own personality, and also of others, this can immediately influence the quality of the interaction that they have with their other team members.
Depending on the need of the client we can then build on this exploring how personalities can influence communication, collaboration, sales effectiveness, leadership to name just a few different areas of potential impact.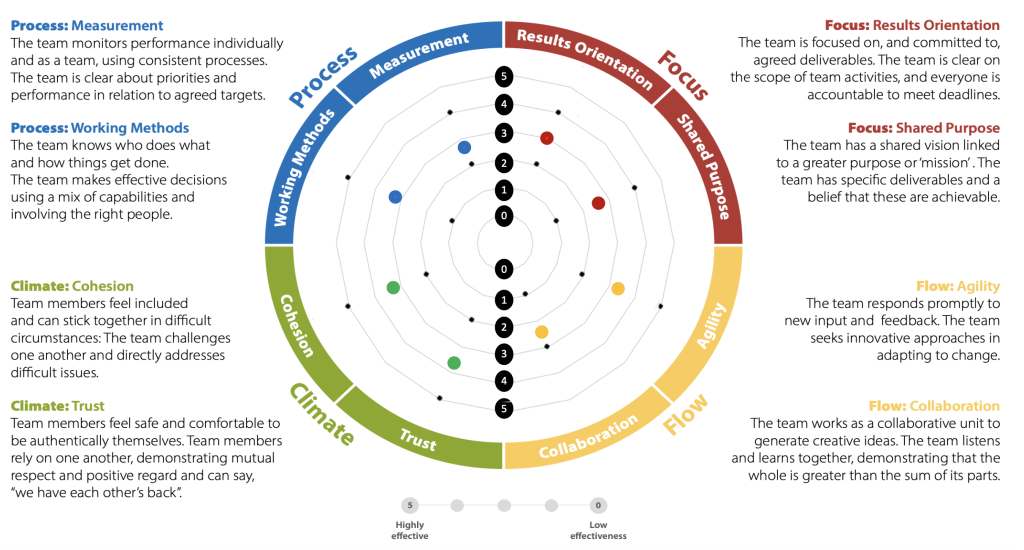 Again depending on the needs of our client we can then use the Insights™ 8 Element Diagnostics tool combined with the Resourceful People Group's own analysis software and start exploring how effective the combined team is in relation to:
Results Orientation
Shared Purpose
Agility
Collaboration
Trust
Cohesion
Working Methods
Measurement
Regardless of the sector, size or even geography we are passionate about helping teams become more successful. We want to work with you to 'enable' and 'support' your teams, making a difference, helping them grow and ultimately more successful.
Finally, and as an FYI, we will also have lots of fun during the journey too !
And just to give you some confidence below is just one example of how we made a difference:
"Many thanks for the day Steve, it was great to spend the day together as the senior management team and be guided by you through various activities which I'm sure will help us both individually and as a team.

The Insights tool is frightening in its accuracy at identifying personal strengths, weaknesses and blind spots!

Your facilitation was perfectly pitched, enabling us to address significant issues while having fun!"

Cliff Andrews – Deputy CEO BRCC
Contact us to find out how we can make a difference in your organisation.